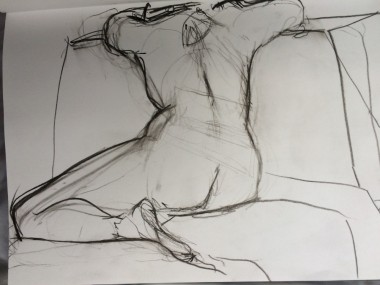 Location
The Clark Fitz-Gerald studio. Dyce's Head, end of Battle Ave.
This is a special CAA offering for those who enjoy the challenge of creating quick and expressive sketches of the human figure. Sessions are on the following dates: July 27, August 3, 11, 18, 23, & 28.
Limit of 12 spaces per session.
Important: Bring your own seating.
9 AM to Noon.
With special thanks to Harold Koda for sponsoring this series.
Contact Information
Don Tenney, 207-322-6862, dytenney@icloud.com