The Visual Arts Committe is expanding it's reach to include programs that explore art with a new approach. From basket making to fly fishing, locker hooking, art workshops, Independent Art group painting, and our new series programs, The Art of Cooking and The Art of Wood, we are offering a broad selection of fun events and workshops. Come join us and learn!
Upcoming Events & Workshops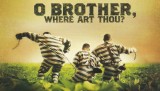 Tuesday, April 25, 2017; 5:30 potluck, 6:30 movie
Our seventh movie night! Come dine and see.
more . . .
Wednesday, April 26th, 5pm
Always wanted to try your hand at art? Our Sip & Paint Nite is just right.
more . . .

Tuesday, May 9th; 5:30 potluck, 6:30 movie
Love and intrigue grip a cabaret in 1900s Paris.
more . . .