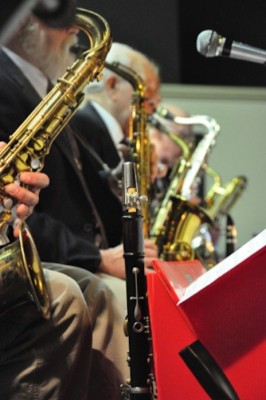 Location
Emerson Hall, 67 Court St. Castine
Sentimental Journey is a "Big Band" Dance Band - playing swing, Latin, shuffles, waltzes, tangos, twists and more - performed by a nineteen piece jazz band featuring the smoldering vocal talents by noted Down-East singer Alice French.
They are performing Saturday August 12th - 7:30 to 9:30 - at Emerson Hall - located at 67 Court Street in Castine.
Tickets are $15 each per adult and children are free. Tickets will be available at the Castine Visitor's Center, Town Hall, Witherle Library, MarKel's Bakehouse, or by calling Sam Friedlander at 326-9583.

There will be cabaret seating at the concert and light refreshments will be served at no charge.


Contact Information
Sam Friedlander - 326-9583