The Visual Arts Committe is expanding it's reach to include programs that explore art with a new approach. From basket making to fly fishing, locker hooking, art workshops, Independent Art group painting, and our series programs, The Art of Cooking and The Art of Wood, we are offering a broad selection of fun events and workshops. Come join us and learn!
Upcoming Events & Workshops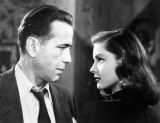 Every other Tuesday starting November 27th
Enjoy delicious pot luck supper followed by a movie.
more . . .

Mondays, January 14, 21, 28 & Feb 5
Create your own Shaker footstool in this special workshop
more . . .