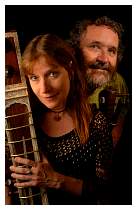 Location
The Unitarian Universalist Meeting House, 86 Court St., Castine
Music from the Celtic Lands, Medieval and Renaissance Europe, India and the Americas on over 30 World instruments.
The morning concert is for the school children (and anyone who would like to attend is cordially invited also) and the 7:00pm concert is for everyone.
Co-sponsored by the Castine Arts Association and the Friends of the Witherle Memorial Library.
Admission is free.
Contact Information
Sam Friedlander; 326-9583