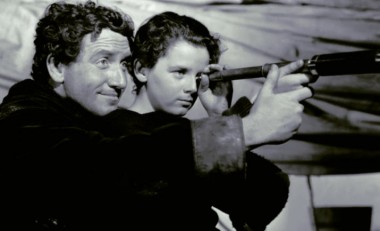 Location
Emerson Hall
The Castine Arts Association is sponsoring a Movie Night at Emerson Hall. Every other week this winter, there will be a potluck supper at 5:30 followed by a movie at 6:30. Selected from among the best films ever to come out of Hollywood, the evening's movie will feature an introduction by a special guest. All interested moviegoers will enjoy the series of films and a potluck dinner too!
Please bring a dish to share, and perhaps a cushion, too.
The film Captains Courageous is a 1937 Metro-Goldwyn-Mayer adventure film based on the novel by Rudyard Kipling. The movie was produced by Louis D. Lighton and directed by Victor Fleming. Filmed in black-and-white, Captains Courageous is a coming-of-age classic with exciting action sequences.
Contact Information
Debby Neve 326-7100