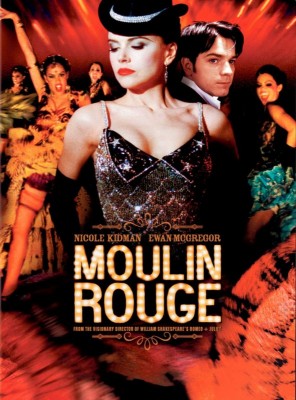 Location
Emerson Hall, Castine
The Castine Arts Association is sponsoring a Movie Night at Emerson Hall. Every other week this winter, there will be a potluck supper at 5:30 followed by a movie at 6:30. Selected from among the best films ever to come out of Hollywood, the evening's movie will feature an introduction by a special guest. All interested moviegoers will enjoy the series of films and a potluck dinner too!
Please bring a dish to share, and perhaps a cushion, too.
May 9 "Moulin Rouge!" / Don Tenney
This lavish and energetic musical tells the story of a young English poet/writer, Christian (Ewan McGregor), who falls in love with the star of the Moulin Rouge, cabaret actress and courtesan Satine (Nicole Kidman). It uses the musical setting of the Montmartre Quarter of fin de siécle Paris, France.
Next movie night:
Tuesday, May 23 "Captains Courageous" / Bob Frielander
Contact Information
Debby Neve 326-7100; info@castinearts.org