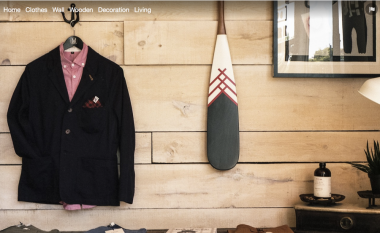 Location
Highlands Woodturning, 862 Castine Rd. (Route 166A)
Yes, we have another winter woodworking class in Castine.  This year you have the opportunity to craft a wooden paddle; either a canoe paddle, kayak paddle, or paddle board paddle.The class will be four x 2-hr sessions on Thursday evenings 6-8 pm, beginning Feb. 8.  Instructors will be David Wyman and Don Small and location will be at Temple Blackwood's Highlands  Woodturning.  Fee is $50 which includes lumber.
The first session will be making an elegant walking stick/boathook to learn how to create a circular shaft.  In remaining sessions you decide what type of paddle you want, bandsaw the rough blank from provided lumber, and finally use plane/spokeshave/chisels to carve out your beautiful paddle.  If you have the needed hand tools (block plane, spokeshave, ruler, pencil) please bring them along, otherwise tools can be provided.
The lumber provided is local straight-grain spruce or pine, which results in very light weight and strong paddles, with a natural aesthetic unmatched by plastic paddles.
For canoe paddle makers who work quickly, a 2nd paddle can be made for an additional $10 material fee.
We only have 10 openings so if you are interested, please sign up soon to be registered.  Also, if you know of someone else who might be interested in the class, please inform them about the workshop.
This workshop is offered by the Castine Arts Association and Highlands Woodturning.
Contact Information
Please sign up with Bill Corbett: 326-9430; bcorbett.spray@gmail.com